Wang Huan Qing (1989) is a painter from Zhaoxian, Hebei, graduated from the Central Academy of Fine Arts (CAFA) and currently pursuing a postgraduate degree in oil painting under the direction of the artist Hong Yu. Her work Afternoon was selected to be exhibited at the National Art Museum of China (NAMOC) in 2014. She has a realistic style and likes to capture everyday scenes. When asked about her motifs she answers: "My work is mainly to respect the reality, the interesting and boring aspects of personal life, the existence of the people around. I usually paint my family and friends because they have something that I am familiar with".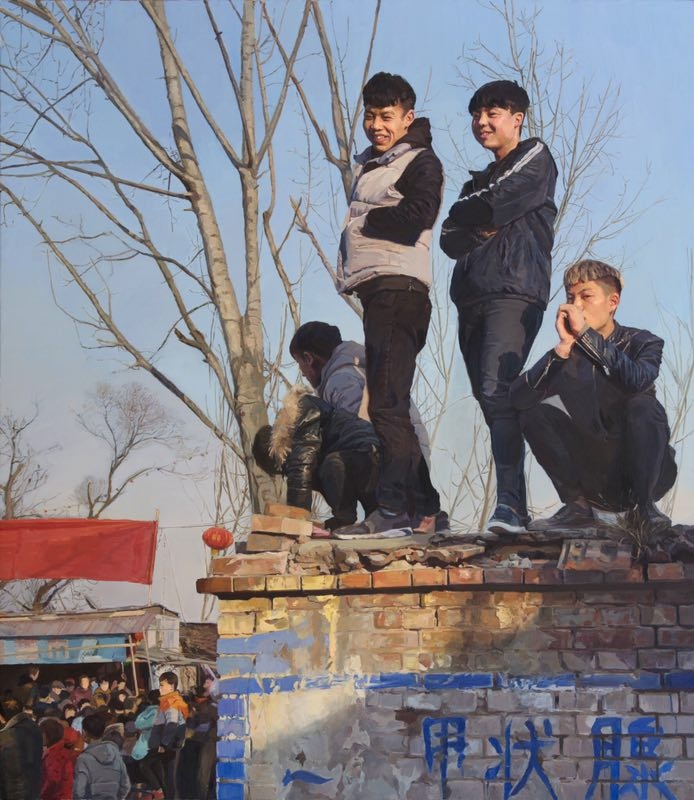 How did you become an artist?
I think I got the passion from my father. He is a painter as well and I was influenced by him from a young age. Afterwards, I was admitted to CAFA.
Why do you usually paint burns on people' skin?
I got burnt at a very young age and most of the skin of my legs was marked. They were all scars. Those scars have accompanied me for the rest of my life. Sometimes they make me feel inferior but they also take out my strong side. When I paint them, what I want to express is the effect of these scars on my own growth in real life and how they have influenced my friend and love relationships.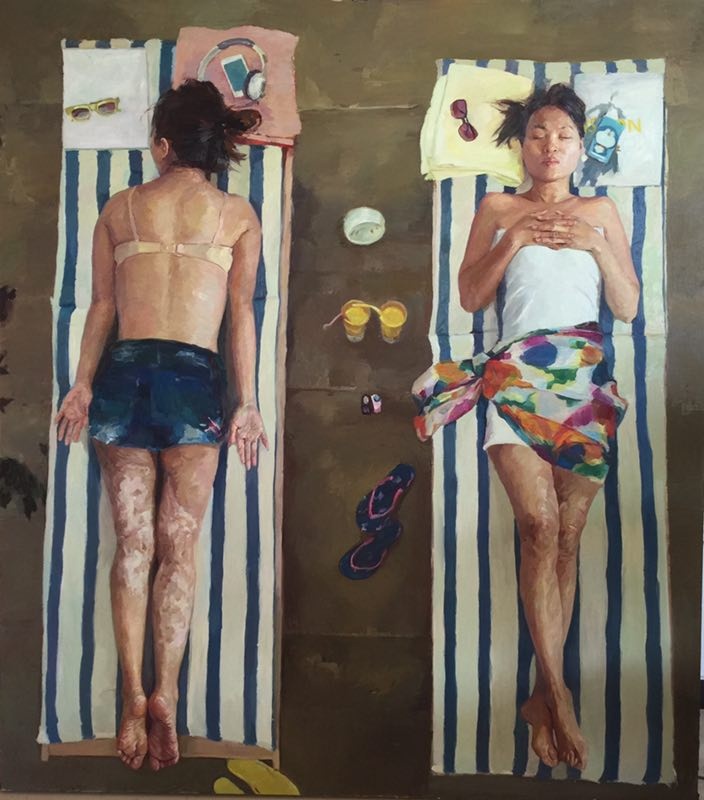 How is your process of creation?
As a starting point, I take advantage of the feelings that some people or things produce in me. Then, I take a photo of the material to create my oil paintings.
Scars have accompanied during my whole life. Sometimes they make me feel inferior but they also take out my strong side.
Why do you use a realistic style?
The era in which we live is unprecedented. Through realistic realism, I record the hardships and goodness of human existence, connect the reality of the individual with the current period. Depicting the social life to express the social identity and attitude of the self in this era is the direction I have been pursuing.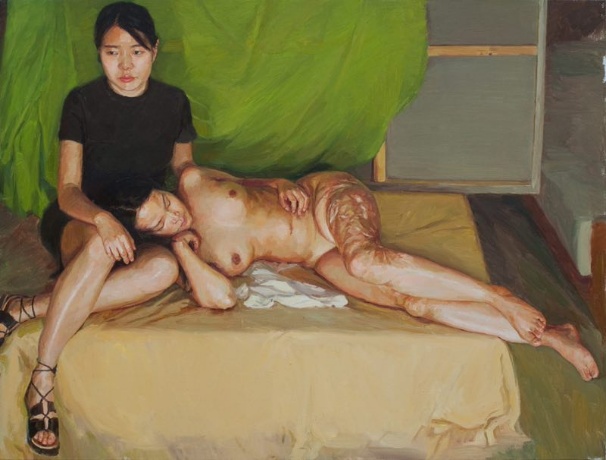 What makes this era unprecedented?
We know that it is not possible to reach the level of the great artists in history, so, why should we still draw? I think the answer is that only in this unprecedented era we can create new artworks that may express the particularities of our time. For example, with the fast progress of the communication era and the new lifestyles, the relationships among people are changing. Therefore I like to express the most sincere feelings among people.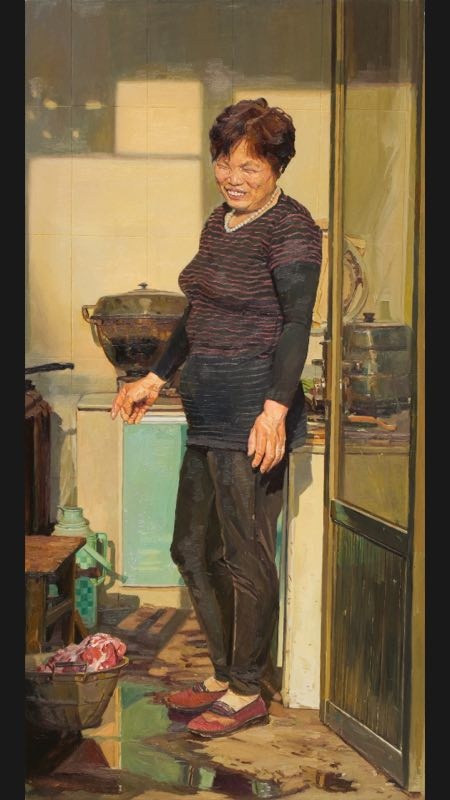 "Maybe everyone's first impression of my pictures is that I depict the living conditions of people, but I want to express something deeper at both the social and the personal feelings level. Many of these works are from my relatives or friends, including me. For example, in Afternoon, I drew my mother. I grew up with my family and my closest time with my mom was at my home. In the kitchen, I followed her mother to see her prepare for the family. Many things in this kitchen have existed since I remembered it very little. The warm afternoon expressed my deepest thoughts about my family".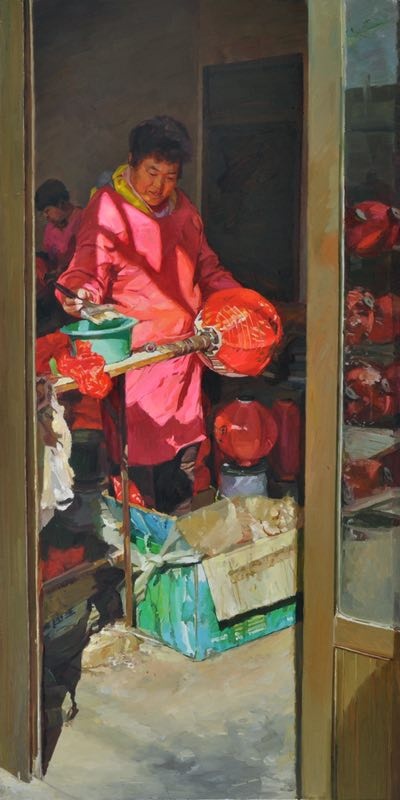 "Lantern Workshop depicts a middle-aged woman in my hometown who is busy making lanterns. This is also the daily routine of Chinese rural women working for the family. It is these mothers who give us these with their hands. Children support the roots and future of life"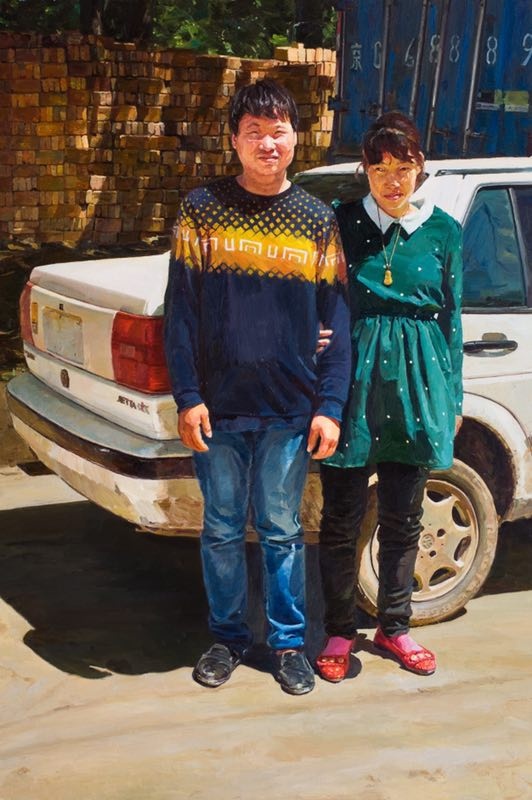 Are traditions disappearing in China?
The state is working hard to preserve the traditional culture, but with nowadays changes many people's lifestyles have become very different. There are some traditional things that will be slowly forgotten by people and there is no other way to go in this process.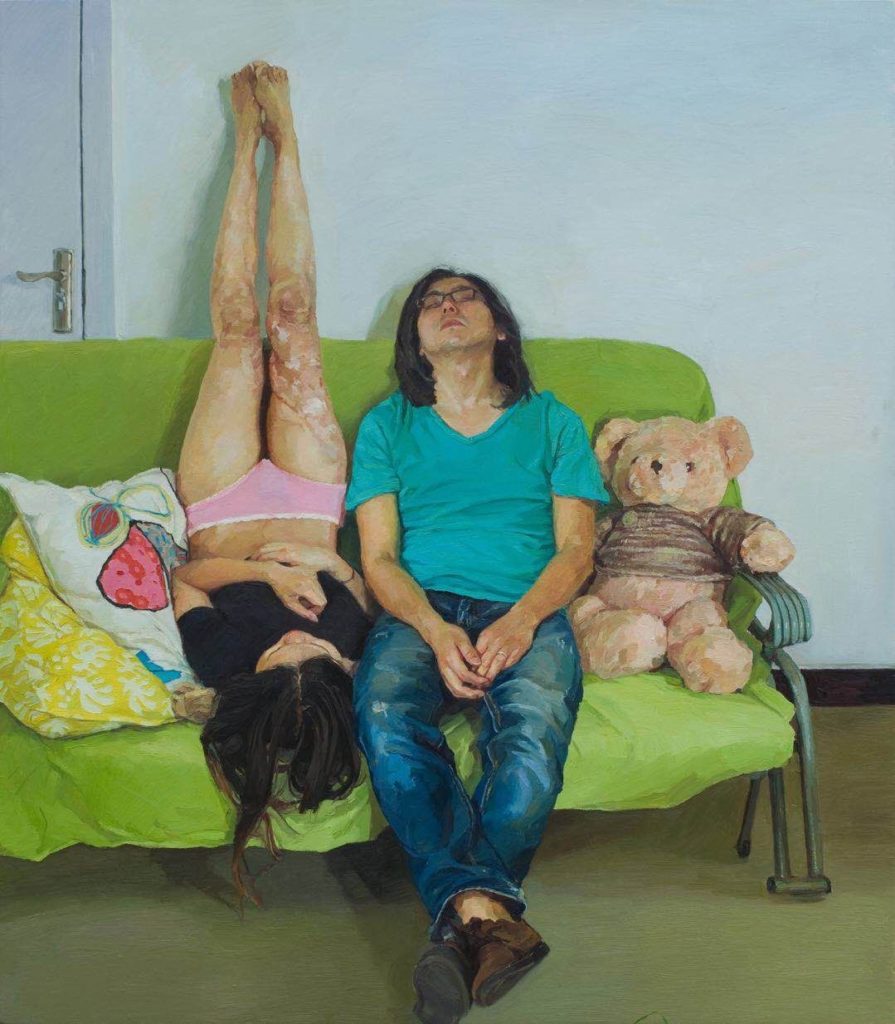 What is the art gallery in Beijing where you always go?
I often go to the National Art Museum of China, there are many realistic paintings in the exhibition. I also like the 798 district, I usually go to see some exhibitions of contemporary international artists.
What is your favourite well-known artist?
My two preferred Chinese artists are my teachers Xiaodong Liu and Hong Yu. In their paintings, it is possible to feel their degree of observation and the details of everyday life that include.
I like the atmosphere of Beijing hutongs, I like to go there to have some snacks and drinks.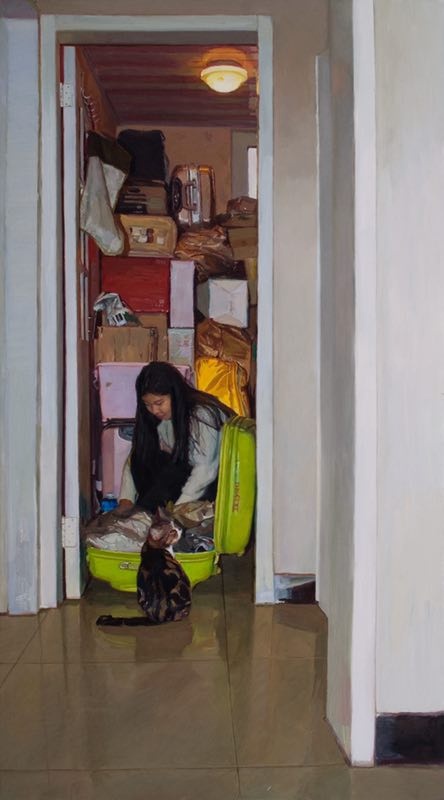 What is your favourite place in the world?
I like Beijing very much because it is possible to feel the prosperity of a big city but also because being so big, there are also many places that look like villages inside of the city and there is a lot of life.
What is your preferred place to enjoy meals in Beijing? What is the dish that you would always order there?
I like the atmosphere of Beijing hutongs, I like to go there to have some snacks and drinks. For example, Beijing zha jiang mian, the old Beijing fried noodles. I also like the barbecue stalls on the streets of Beijing and the hotpot, I enjoy those dishes because I can share them with my friends.