Liu Yang is a fashion designer born in Chengdu (China) in 1987. She has been designing shoes in Spain and China for the last 5 years and recently moved to New Zealand (NZ) to start her own new brand. She has just begun to design bags as well. Her proposals are full of traditional techniques from all around the world.
Beginning a brand requires a great effort, how is it to begin yours abroad?
Beginning in a new country means to understand both the fabrication process and the market. Regarding the fabrication, if I were in China I could design anything and then contact a factory, but in NZ it is impossible. For now, I make the prototypes on my own with my machines at home. With regard to the market, I need to get to know the demand and confirm which products can be sold. To know the type of demand I go sometimes to the Sunday market in Auckland and see what products are sold the best. I think it will take me 3 or 5 years to build my own brand, right now I just began with a website to show my products.
To know the type of demand I go sometimes to the Sunday market
Yang likes "giving new use to old techniques", so we asked her if she is planning to introduce New Zealander heritage in her new collections: "I want to include details of traditional cultures in my designs. So far, I have used different Chinese, French and English techniques for embroidery. For example, in this embroidery [bellow], I used the negative technique. I have embroidered around I have left the silhouette of the bird without embroidering. I like to play with these details ".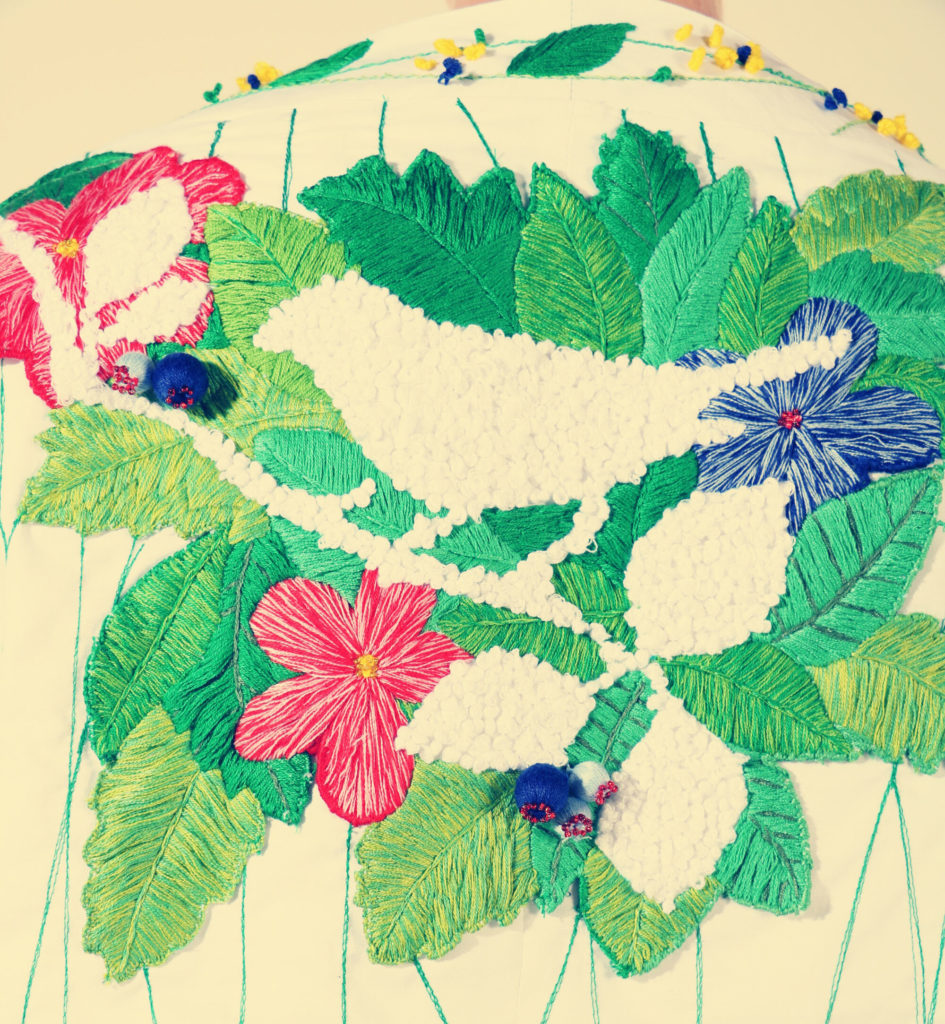 "In NZ they have the Maori culture that I find interesting. If I could learn more about their culture, I could also use it in my designs. And if in the future I learn about more cultures I will include them in different drawings or patterns in my designs. Each step in a culture takes me to another one".
For me designing is a feeling, there is no reason and there is nothing that can explain it
Perhaps, the most striking aspect of her design philosophy is that she does not have one, or at least she has not found it yet "For me designing is a feeling, there is no reason and there is nothing that can explain it. In my head there are many different heads and I always think of very different things that I want to try".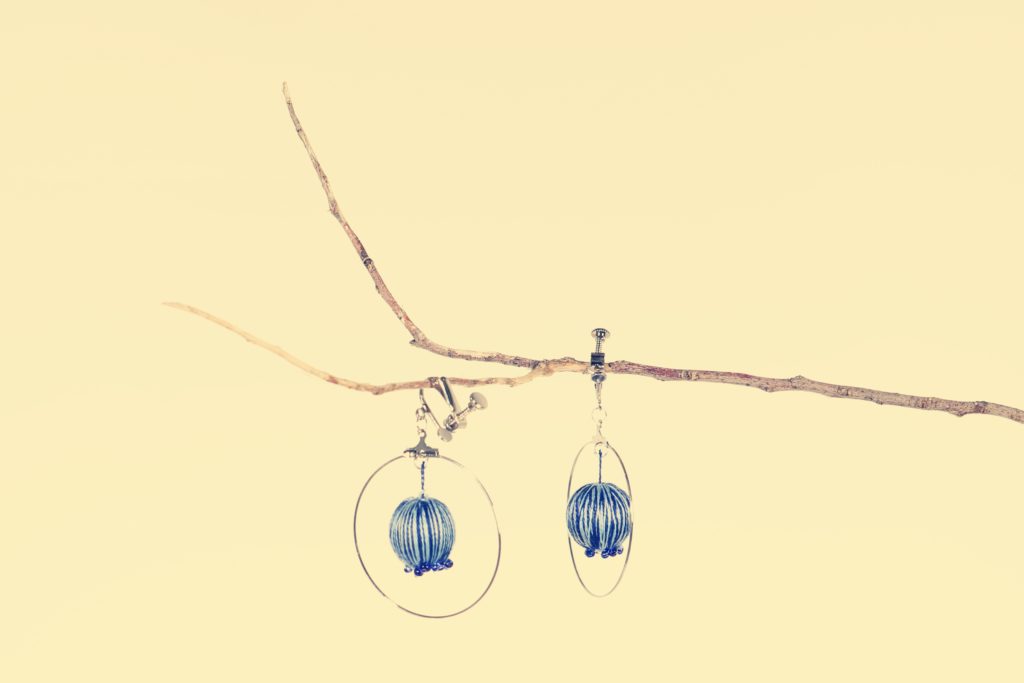 You have been designing shoes since the beginning of your career, how is that you recently began to design bags?
I started to make bags when I moved to NZ. I think it's a good way to express my designs and the machines to make the bags are easier to find than those of the shoes. In addition, in New Zealand there is leather of very good quality and I wanted to have a brand with leather products.
From your creations, what is your favorite?
It is a cotton-made bag inspired by origami. It thought about it playing with paper, I wondered: "why can't I make a big origami and turn it into a bag?" And then I tried it. I made it myself with dyed cotton cloth. I want to do more things with origami in the near future.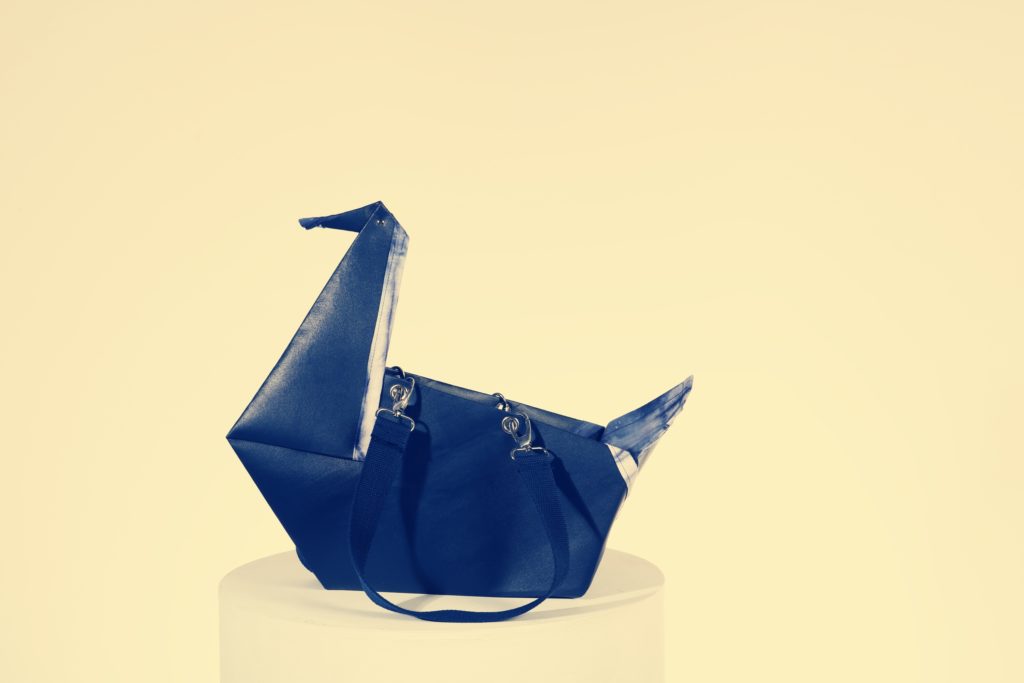 Because of your experience in the shoes sector in China Mainland, you know the manufacturers and that the "made in China" stamp has been punished in fashion for years, is the brand of the Central State doing better nowadays?
Everything depends on the product and quality that the client wants. In China, there are many low-cost manufacturers whose quality is not good and exploit their employees. European and American sellers tend to prefer those suppliers to have a higher profit margin. In these situations, the 'made in China' has still a bad reputation. But there are also manufacturers that can produce products of very good quality, obviously by a higher price. Anyway, I think there is still way to improvement regarding the workers in the sector, partly because of the Government and partly because of the society.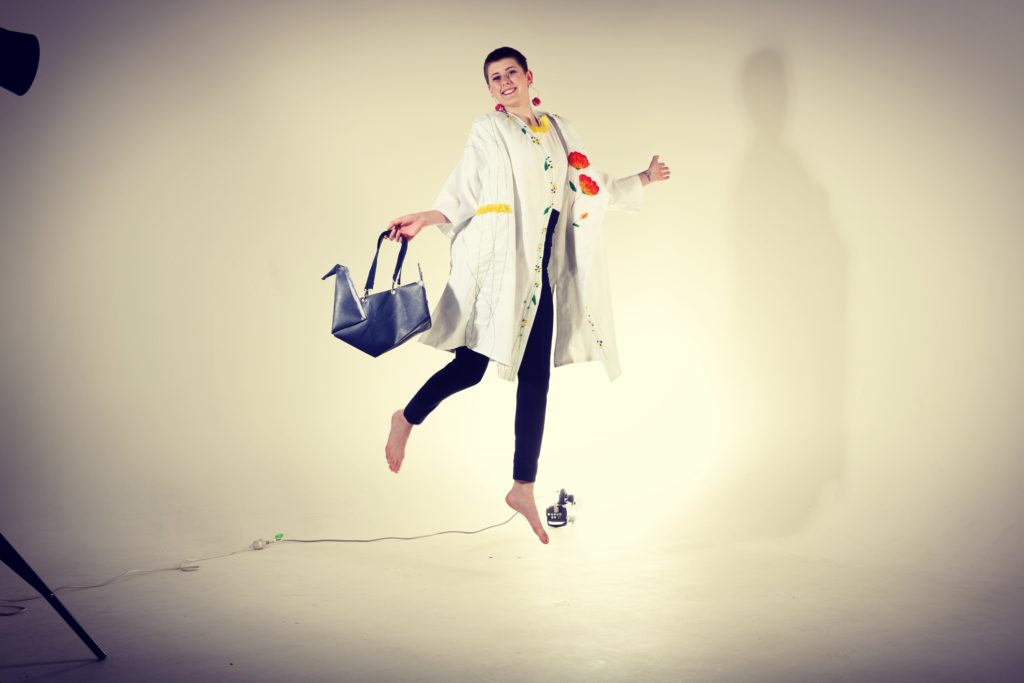 What is your favourite fashion designer?
John Galliano. When I started in fashion design, my style was similar to his.
What is your favourite designer of your generation?
Sionell Urlich, I like her style. She also designs bags.
A fashion fair that you would recommend?
A place where you would go to admire art?
The Prado Museum in Madrid.
A nice plan to do back home?
Chengdu, my hometown, is fantastic. I like its old characteristic streets like 宽窄. I like it because it produces a feeling of old. As now China is changing very fast and new business are open every day, I like old places. And of course, I like its food too. I would go to have a spicy hotpot at 大风吹.